Vanessa Hudgens: Portion Control Diet.
Celebrity diet for weight loss & Celebrity Style !

Weight:

104 lbs

(47 kg)
Height: 5 ft 1.5 in (1,56 meters)

Age:

34 years old

(1988/12/14)
Place of birth: Salinas, California, USA.
Vanessa Hudgens
, singer and actress in Disney serie
High School Musical
, hasn't problems with her weight. She's her ideal body weight. Discover now her celebrity diet.
Before starting a diet, please consult your doctor or nutritionist: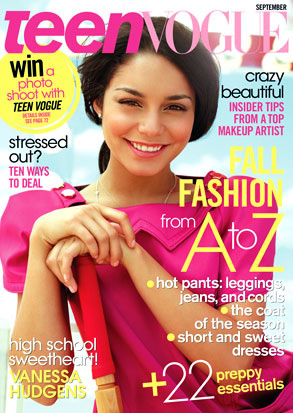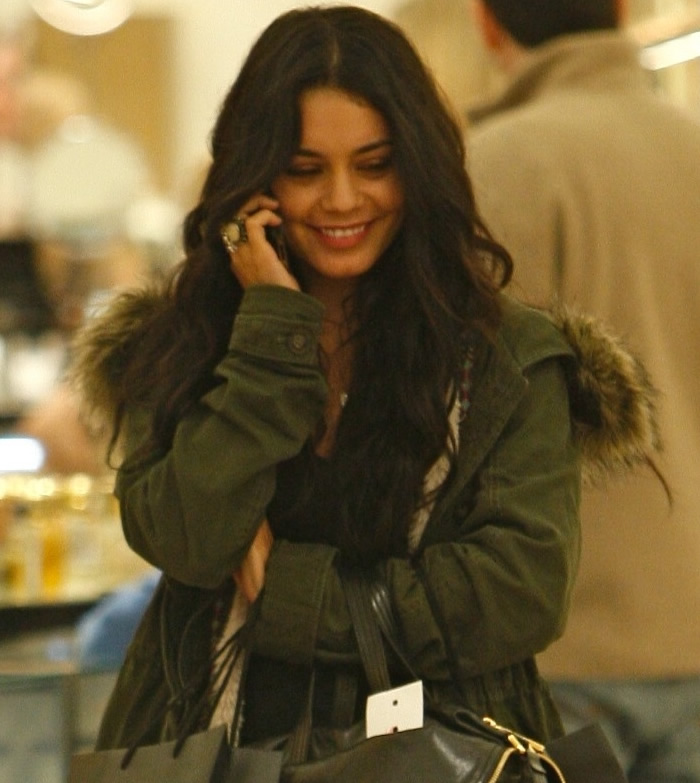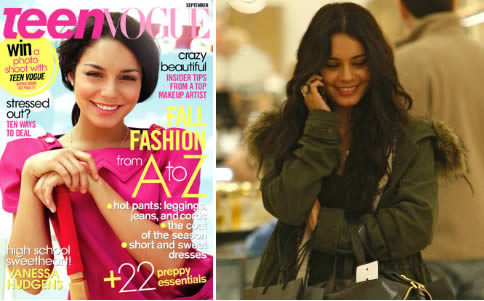 Celebrity diet for Weight Loss: Vanessa Hudgens
Vanessa Hudgens
, reveals us her diet secret in
Self Magazine
. She follows a portion control diet and practices exercise several times a week: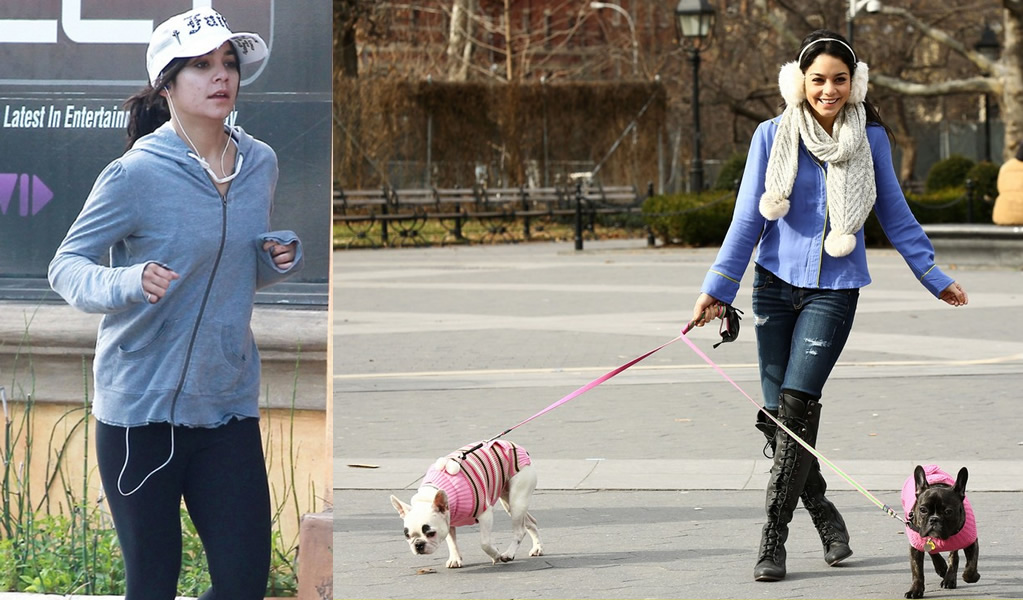 For the diet, I follow the Portion Control Diet:
"I use to eat
small portions of food
. It consists of eating 5 times a day, always small quantities. It's better for weight loss than eating 3 times a day. Sincerely, when I tried to follow a diet eating less carbs and more protein I finally increase some pounds."
My favourite dish:
"
Cheetos
snacks. One day, I was sick in bed watching the series
Lost
, I ate a whole bag without realizing it. I also love
chocolate
. I cannot live without it. During the filming of the movie
High School Musical
, I ate chocolate at any hours, even when I didn't want, I had chocolate in the mouth!"
For the abdominal muscles: "My secret for the abdominal is practicing Pilates".
Fitness exercise: "I like to be at the first line during Spinning classes. I feel the energy of the people behind me and that pushes me to give the better of me."
Celebrity Style: Vanessa Hudgens's style & look
The actress
Vanessa Hudgens
has renounced to the informal "look" with which she became famous and now prefers to show off her silhouette.
Her favourite fashion designers:
Calvin Klein
and
Marc Jacobs
. Their specialities: dresses for cocktail with bright colours.
Vanessa Hudgens
is sweet. She has her ideal body weight: