Alessandra Ambrosio: Celebrity Models Diet. Celebrity diet, Exercises, Style and Beauty tips!
Weight:

112 lbs

(51 kg)
Height: 5 ft 10 in (1,78 meters)

Age:

42 years old

(1981/04/11)
Place of birth: Erechim, Brazil.
Alessandra Ambrosio
, is an international supermodel, for photography and fashion show. She became famous as
Victoria's Secret
Model. The top model is addicted to sport.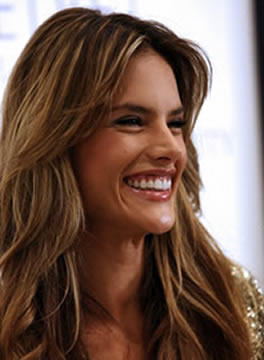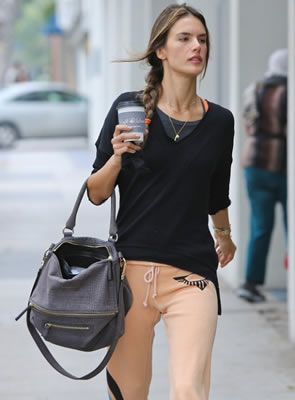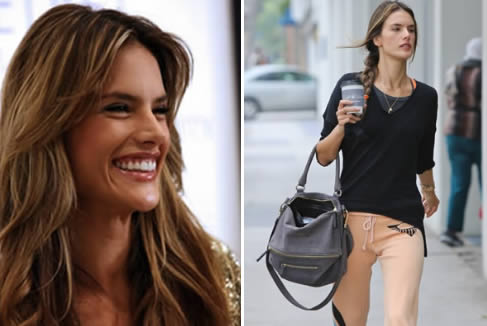 Alessandra Ambrosio: Celebrity diet weight loss
Does
Alessandra Ambrosio
take care about her bodyweight?
For sure. She has a diet completely focused to "healthy food ", and she love to work out the gym everyday!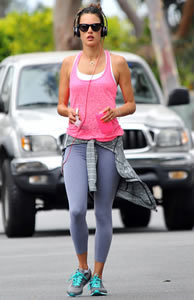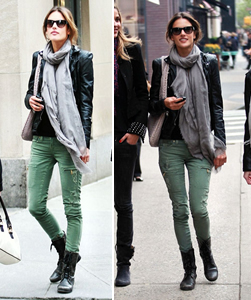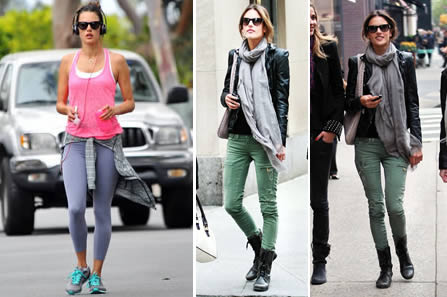 Celebrity diet: Alessandra Ambrosio's model diet
Alessandra Ambrosio
, as good Brazilian, follows a diet rich in
fruits
and
vegetables
,
soups
and salads, "
are satisfying food and help moisturize the skin during the summer heat
" says the topmodel.
Alessandra Ambrosio
, naturally thin, says that she eats everything, respecting the "rules" of her body and without excesses of food quantities.
Her favorite's food:
"I love black chocolate. Each day I eat a piece of good quality chocolate. I am also passionate about the Japanese and Thai cuisine."
Alessandra Ambrosio drinking a limon juice on the beach (Brazilian fruit cocktail)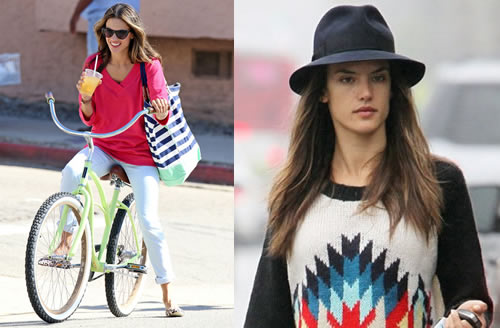 Alessandra Ambrosio: Celebrity exercises for Body
Alessandra Ambrosio
works hard in the gym to stay thin. "
I am working hard my thighs, I would love to have real Brazilian thighs, is something I want to improve to get more lingerie campaigns
", confesses the model.
Her
high salary
and her exposure to flashes forces her to be at the top physically 24/7. The fashion companies need thin models, pretty and in good shape.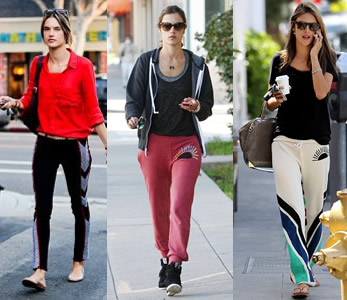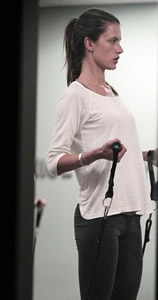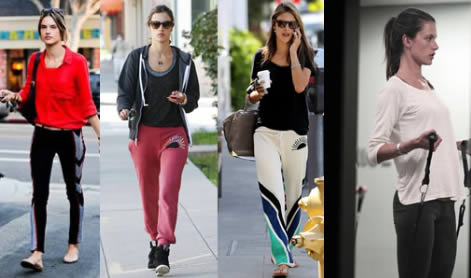 Alessandra Ambrosio
, uses the services of a personal trainer 2 times a week. As a good Brazilian, she loves mixing exercises like
Samba
,
Capoeira
and
Aerobics
.
Top models love... mix activities in the gym
"Most girls are worried about her
legs
,
hips
and
thighs
", says the
personal trainer
of Alessandra Ambrosio. "
In each class, I make a different circuit to work all the parts of the body. I mix the exercises in each workout, that's why models love my workouts - they never know what they will exercise
."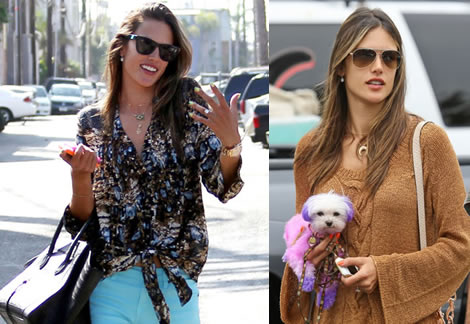 Alessandra Ambrosio: Beauty tips of the Model
Your hair is dry, without volume or break easily? Don't worry,
Alessandra Ambrosio
makes you discover its
best beauty secret
...
Beauty tips for beautiful hair, bright and strong
, by Alessandra Ambrosio:
• Hair is
brighter
with a mixture of honey, hot olive oil and an egg. We must apply it for 20 minutes.
• If you are going to
swim on the beach
, applied a balm in your hair. It will be smoother.
• Leaves dry your hair outdoors and applied almonds oil at the tips.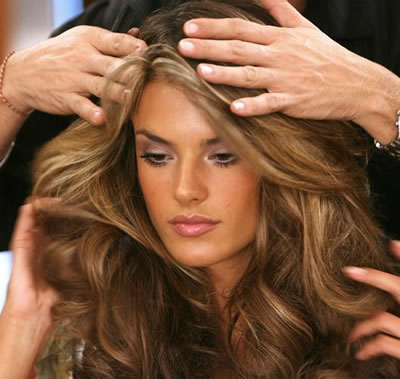 Alessandra Ambrosio: Victoria's Secret Angel
Alessandro Ambrosio is a
Victoria's Secret Angel
that she's always smiling, and with style: