Sharon Stone

: Anti-Aging Diet to Rejuvenate. Celebrity diet, Exercises, Style & Beauty secrets!
Weight:

145 lbs

(66 kg)
Height: 5 ft 8 in (1,73 meters)

Age:

65 years old

(1958/03/10)
Place of birth: Meadville, Pennsylvania, USA.

Sharon Stone
is an actress who appears to rejuvenate with the passing years. She became famous in the movie
Basic Instinct
. At her age and with her healthy body,
Sharon stone
is still conquering Hollywood. Discover now her anti-aging diet to rejuvenate: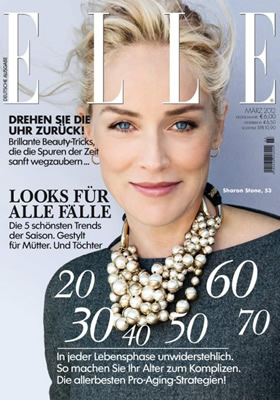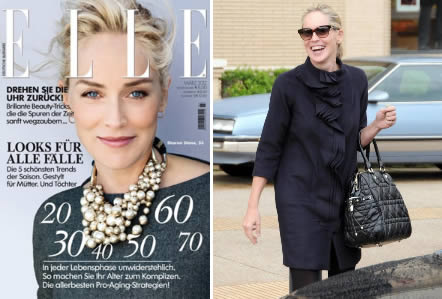 Celebrity diet: Sharon Stone's diet for Weight Loss
Sharon Stone
has a healthy silhouette. Sharon Stone reveals us that she follows the
anti-aging diet
to remove years with food that ensures
eternal youth
. Discover her diet menu: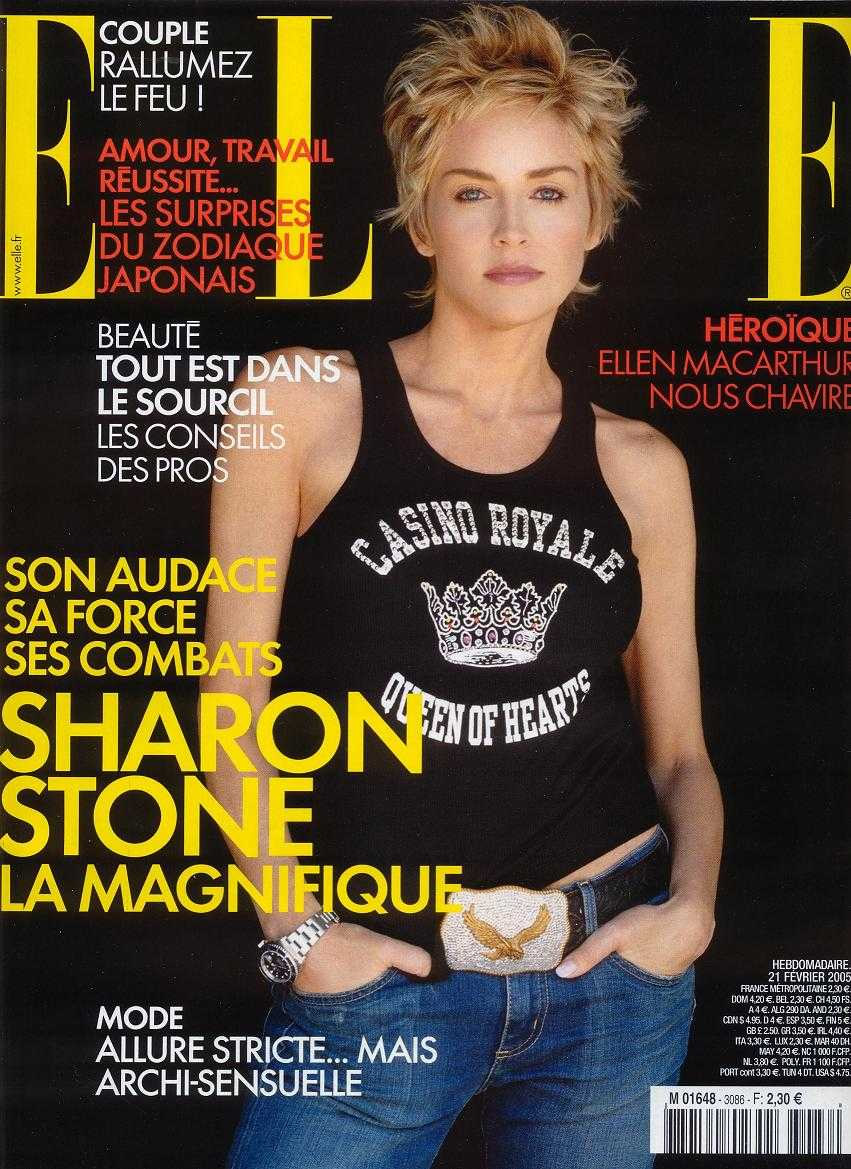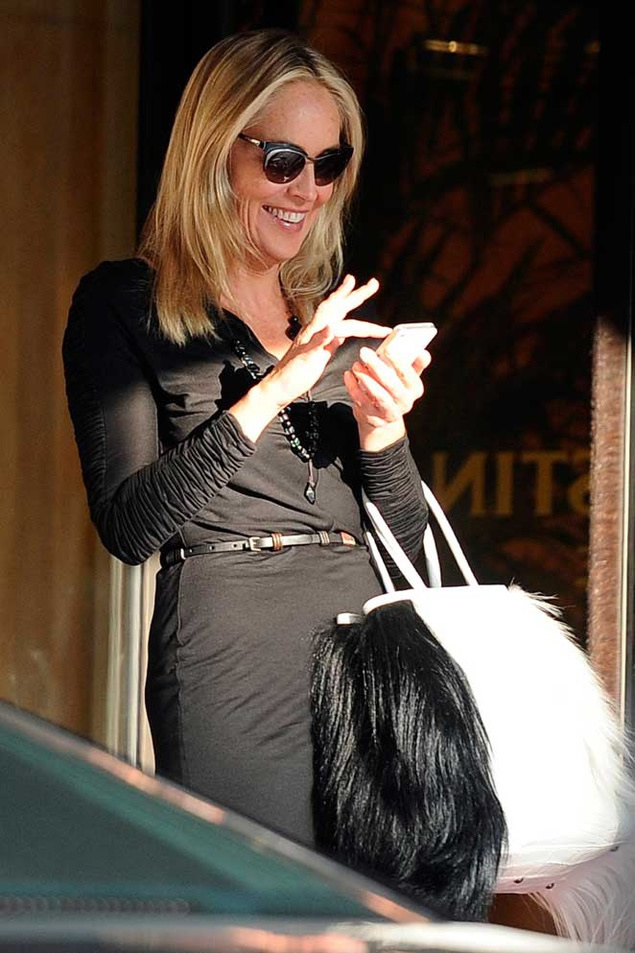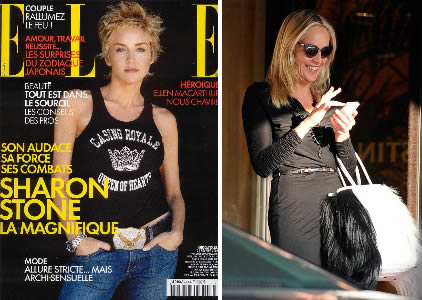 Celebrity diet: Anti-Aging diet & Sharon Stone
In an interview,
Sharon Stone
gives us the
secrets of her anti-aging diet for rejuvenate
. Before starting a diet, please consult your doctor or nutritionist.
Anti-aging diet: The healthy food that helps to rejuvenate
Sharon Stone follows a
healthy diet
to mitigate the effect of the time in the body. The actress says that you have to avoid
carbohydrates
and
fat
, and give more prominence to
vegetables, fruits
and increase the consumption of
proteins
. It's also important to control the quantities of taken food. Thus you retain your muscle mass, and especially the most important muscle of the body: the heart.
Healthy diet to rejuvenate
. Sharon Stone's healthy diet.
Sharon Stone
reveals us the main steps of her
healthy diet
to rejuvenate:
• Varied food.
• A lot of fish rich in essential omega 3 fatty acids.
• Lean meat and 4 or 5 eggs per week.
• Lacteals Everydays.
• Olive oil as a source of fat, but with moderation.
• Sweets from time to time, and best with simple sugar: honey, jam, chocolate.
• Avoid appetizers, butter, and charcuterie and pre-cooked food.
• Drink a lot of water: more than 8 glasses a day.
• Soft drinks only a few, a glass per day: preferably "sugar free"
• Less salt and more aromatic herbs, lemon and spices.
• Easy cooking (grill, microwaves, steam, boiled...).
On the left,
Sharon Stone
in Basic Instinct. On the right, with her friend
Melanie Griffith
.

Antioxidants for the Anti-Aging.
.
With the age, the immune defenses and hormonal function decrease.
To change this imbalance, the
antioxidants
are essential to reinforce the natural defenses and delay the aging. The main
antioxidants
:
Vitamins A, C, E, carotenes and some minerals as selenium.
Control the hormonal changes of menopause
.
Menopause brings a decrease of estrogen level and can cause a gain of weight and has an impact on the bone. For this reason, you should increase the amount of
calcium
in the diet, and also
vitamin D
, which helps set the calcium in bone. To do this you must consume:
Milk, eggs, green vegetables and blue fish.
Soy Isoflavon to reduce hot flushes
.
The isoflavones help to reduce menopause symptoms such as hot flashes, joint pain, muscle and irritability. The richest foods in
isoflavones
are:
Soy, tofu, vegetables, broccoli and cabbage.
Celebrity exercises for Weight Loss: Sharon Stone
Sharon Stone
makes
Power Plate
exercises at home (vibrator machine) twice a week with a personal trainer. "It works! I am finally satisfied", says the actress.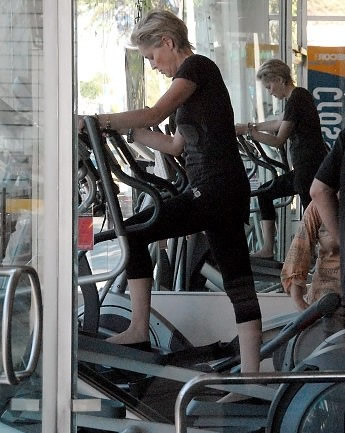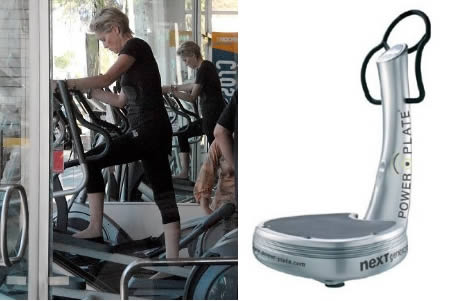 In addition,
Sharon Stone
loves
walking along the beach
. It helps to moisturize skin, prevents the formation of varicose veins and provides a great welfare. The sun helps to prevent osteoporosis.
Celebrity beauty tips: Sharon Stone's secrets !
The actress
Sharon Stone
makes you discover her
best beauty secret
to get a
bright skin, young
and
silky
, by Sharon Stone:

Be happy to be beautiful.
Sharon Stone says "I feel well with myself and with the others; it's the basis of happyness. And if you're happy, you're beautiful".
Makeup for a bright skin silky and young.
Sharon Stone
make-up
makes her shine. Actress advises to enhance the natural beauty.
Lip makeup is almost always with neutral or soft tones. For her flanges, she helps her with artificial eyelashes to give more focus to the eye. She uses shadows with brightness, brightness on shoulders and on the visible parts of the body.
What can you learn from Sharon Stone beauty secret?
Use brightness in strategic places throughout the body but with moderation.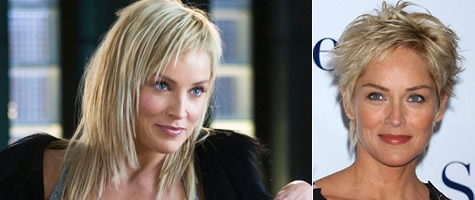 Celebrity Style: Sharon Stone's style in the street
Sharon Stone
has a trendy style. A style that allows her to be famous in Hollywood: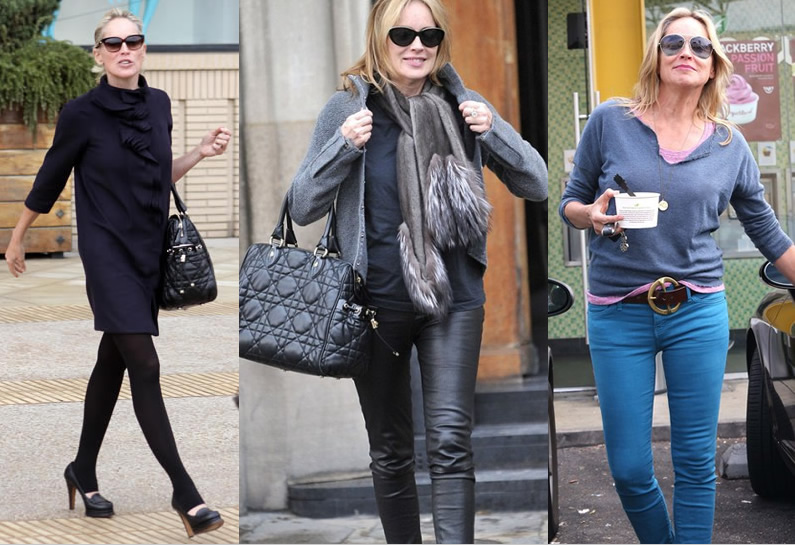 Sharon Stone
has one of the most trendiest style of this season. At the editorial we love!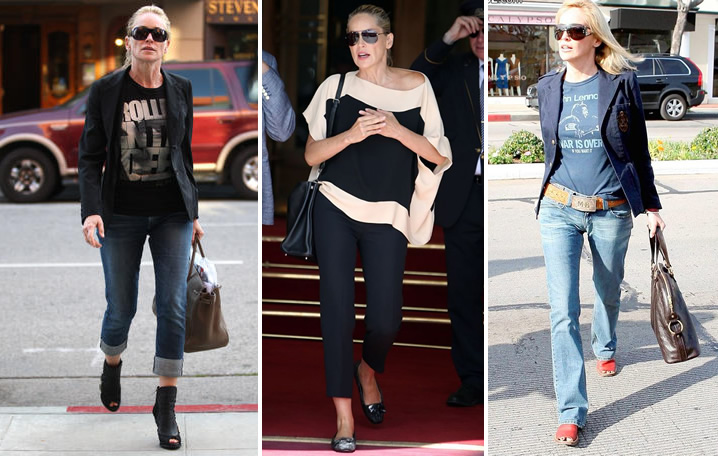 Celebrity Style: Sharon Stone's style: Red carpet !
Sharon Stone
in the Cannes Film Festival. She is always glam:
Night dress
Very long, you have to drag it on the ground. Perfect quality for an irreproachable fall.High heels are required, although hided by the dress.
Wide neckline: don't forget to make-up the neck and the top of the back!


The gold belt
Remove any jewel or accessory in silver to highlight only the gold.
Merge with black for a total look black and gold... or with white only if you are tanned. Nothing more.

Accessory:
Jewel broche of Chopard (rat paw). Discreet, original and glamorous!

Celebrity Hairstyle: Sharon Stone short haircut
Short hair is fashionable among the celebrities.
Sharon Stone
is the celebrity Ambassador!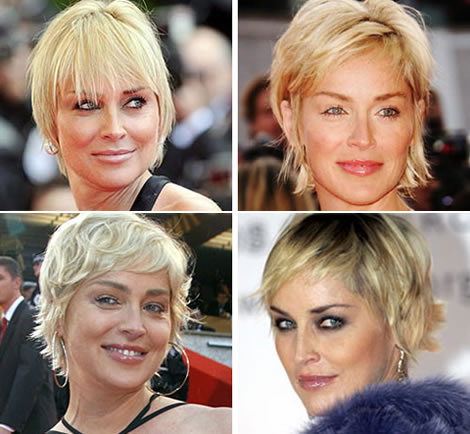 Celebrity makeup: Sharon Stone without makeup
Sometimes the
makeup
does wonders. The most famous woman in Hollywood keeps a secret in the form of makeup. The makeup hide her spot of skin, bulging eyes and her accurate nose. Congratulations to her make-up artist.
Sharon Stone
's tabs aren't real: