Celebrity diet & fashion
"Anna Wintour"
Anna Wintour: Celebrity diet from Vogue Magazine. Celebrity diet, Exercises and Fashion Style !
Weight:

141 lbs

(64 kg)
Height: 5 ft 7 in (1,70 meters)

Age:

72 years old

(1949/11/03)
Place of birth: London, England.
Anna Wintour
is known as one of the most powerful women in fashion industry. She is the chief editor of
US Vogue,
the single most influential fashion magazine in the world. If you don't know who she is, you're not a fashion victim... But you can discover her fashion diet!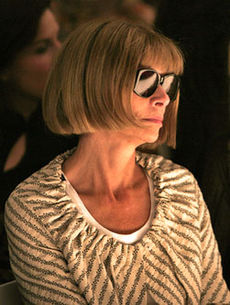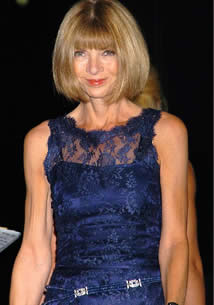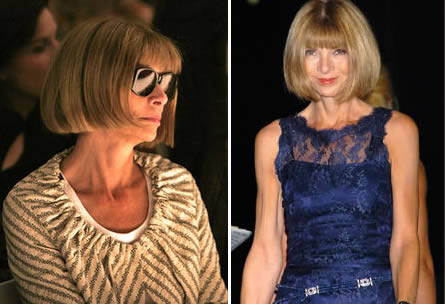 Anna Wintour: Celebrity diet for Weight Loss

Anna Wintour wakes up every morning at 5:45 am, and plays tennis for an hour, then gets her hair and makeup professionally done, and then gets to Vogue's offices at 8 am.

During the lunch, she often turns her cell phone off in order to eat lunch uninterrupted, and likes to have a good steak for her midday meal. People who have known her likewise report that high-protein meals have been an habit for her for a long time. "If I could, I would eat nothing else than smoked salmon and scrambled eggs every single day for breakfast."

According to the BBC, she rarely stays at parties for more than 20 minutes and goes to bed around 10:15 every night.

Anna Wintour rarely makes an appearance in public. She is wearing a dress Oscar de la Renta in the "Sex and the City Movie" after party in New York. Oh yeah!!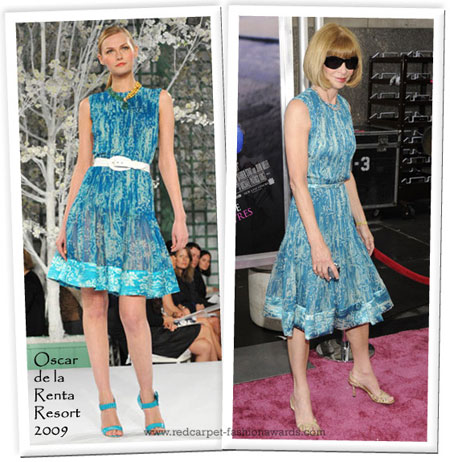 Anna Wintour always comes first at fashion shows: "I take this waiting time for make phone calls and take notes; I often get my best ideas in these shows":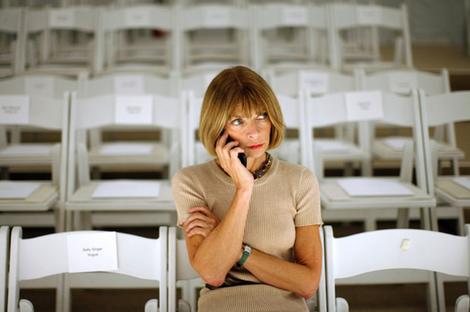 Celebrity style: Anna Wintour's style and fashion

In the last 20 years, countless fashion trends have passed through Vogue's pages, but see how little Anna Wintour's style has changed in that time. As the editor of the world's most prestigious fashion magazine, her public wardrobe is often closely scrutinized and imitated.

Earlier in her career, she mixed fashionable t-shirts and vests with designer jeans.
When she started at Vogue as creative director she switched to Chanel suits with miniskirts. She has also retained a preference for neutral colors and simple shapes, which look fantastic on her. Note that even the watch is a similar style to what she wore decades ago!

Her practice of wearing sunglasses indoors has been the subject of many speculative explanations. She really wears them due to worsening eyesight, similar to that which afflicted her father. A former colleague he interviewed recalls finding her Wayfarers in her office once while she was out and putting them on, only to get dizzy from the strength of the prescription lenses.

Anna Wintour has had the bob cut hairstyle since she was 14 years old.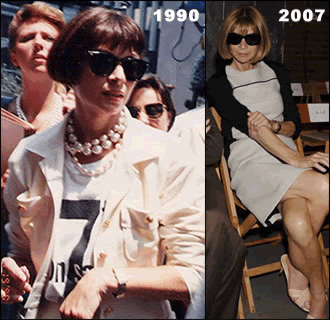 Style: Anna Wintour with her daughter Bee Schaffer

It's always nice to see a mother and daughter well dressed. Here is the fashion editor Anna Wintour and her daughter Bee Schaffer. It's an elegant duo. Who is most fashion...?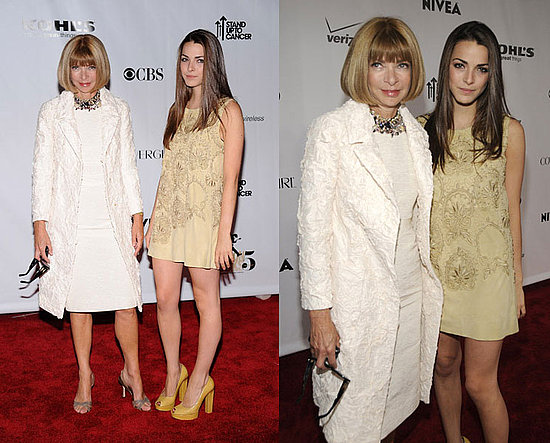 Carine Roitfeld is the Anna Wintour's successor with French accent?

Some people say that the decreasing of Vogue's advertising revenue, is the death sentence of Anna Wintour. The successor may be the editor of the French edition of the magazine, Carine Roitfeld. 10 years younger than Wintour, mother of two children, who are making their first steps on the fashion runway.

Carine Roitfeld loves Versace and confesses be a "fashion victim":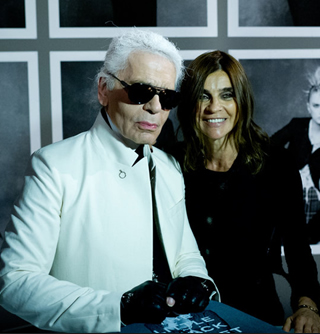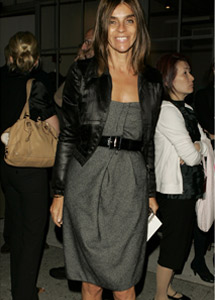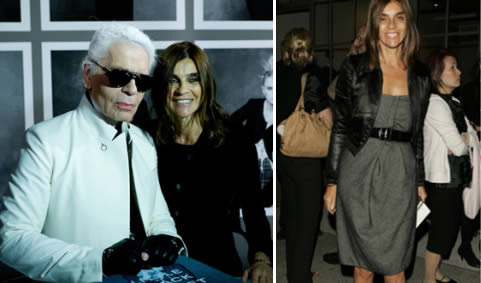 Photos of Carine Roitfeld for the Vogue Magazine: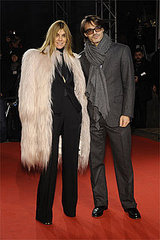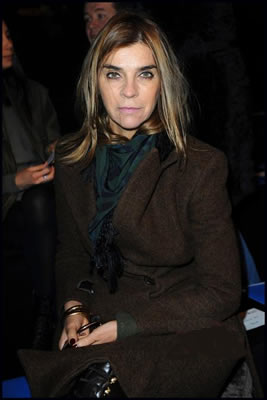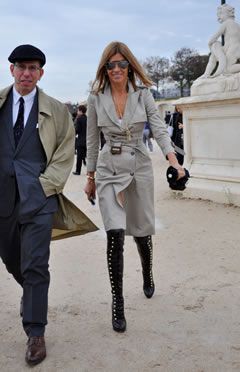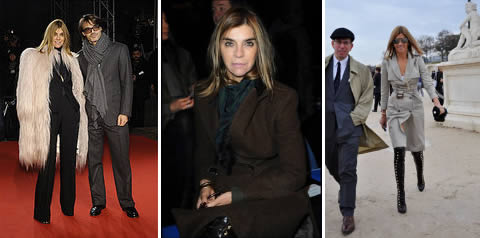 Exclusive: Anna Wintour recommends to Oprah Winfrey losing weight

Anna Wintour denied Oprah Winfrey the cover of Vogue until she loses weight: