, singer, fashion and rebel has a perfect style and ideal body weight.
is not a model, never care herself, and never goes to the gym. She's a
with her charms and her shortcomings: "When I go on stage, I'm not aware of what I'm wearing or my weight. Dress me is like disguise me, I love it and it's funny." Discover her diet: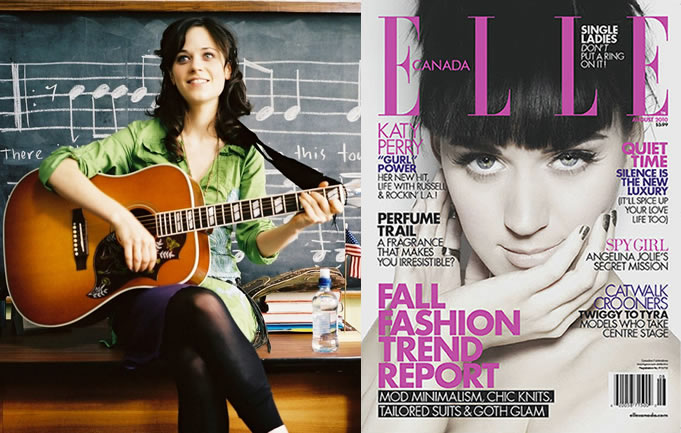 Katy Perry: Celebrity diet for Weight Loss
Katy Perry
confesses to use the best solution for weight loss:
The Diet Portion Control.
Tthe singer eats
small portions
of food, 5 times per day. In addition, she has dinner early: "
If you go to bed right after dinner, you get overweight faster
". In addition Katy Perry says she drinks a lot of water, fruit juices, and drink 2 beers per day maximum.
For me, a perfect dinner is to stay at home with a Japanese, not a man, but Japanese food, watching a movie on the couch and grabbing my boy.
Katy Perry favorites food:
"I love chocolate and I'm fan of the
Thermomix
, and love to eat pizza" confesses the singer.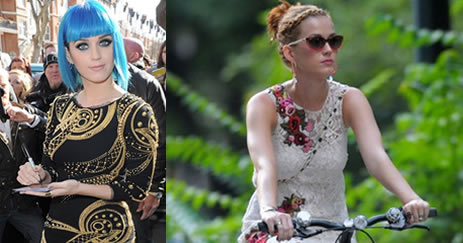 Katy Perry: Celebrity exercises for Weight Loss
Katy Perry
hates exercise but loves
jump rope.
She carries with her a
jump rope
everywhere - it's very cheap and easy to carry on trips.
The singer says that "You have to follow a rhythm when you jump rope. It seems a dance. I can bend the jump, I can cross paths. I can do all this. I feel like Rocky when I use the jump rope!"
"
I work very hard. Singing 5 nights a week is really tiring. It's so hard
."
Hey Katy, but how many days per week do you think the rest of people work?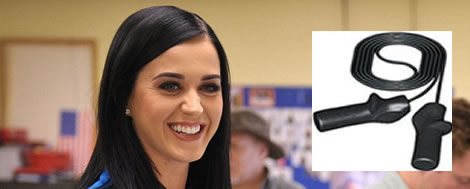 Celebrity beauty tips: Katy Perry's Style
The singer
Katy Perry
makes you discover her
best beauty secret
to have a
Rock&Roll Style
that defies all stereotypes: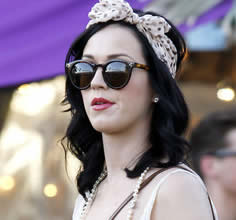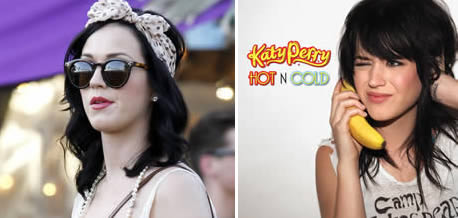 Katy Perry
is a fan of the most irreverent dresses. Since she was a kid, she loves the flower print dresses by
Laura Ashley
and
Dr Martens
boots.

Katy Perry
recommends to mix the latest in fashion apparel and accessories low cost. The singer says "
my wardrobe is crazy
."
Katy Perry
recommends men's boots from New York outlets, vintage jewelry, men's clothing and pants from the punk store
Trash and Vaudeville
(4, St Mark's Place, NYC).