Demi Moore's Beauty Secret: Leeches Suck My Blood. Strict Diet and Sport Diet for Losing Weight
Weight:

123 lbs

(56 kg)


Height: 5 ft 4.5 in (1,64 meters)

Age:

61 Years old

(1962/11/11)
Place of birth: Roswell, New Mexico, USA.
Demi Moore
, actress. At a certain age, women say that they are becoming invisibles. That's not the case of
Demi Moore.
Demi Moore is in prettiest than ever, loved by Ashton Kutcher. Demi Moore at the top. Discover now the
celebrity diet
for weight loss: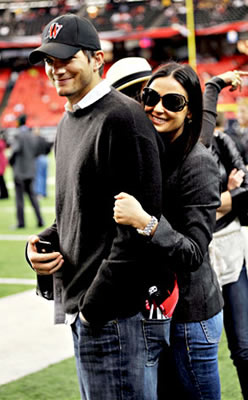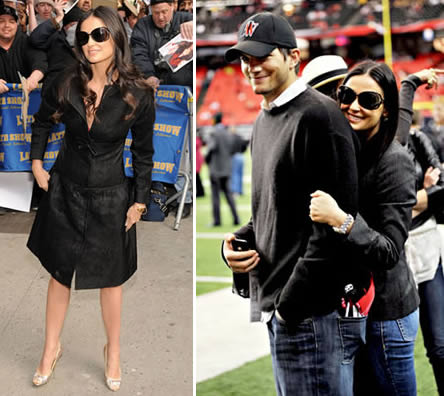 Celebrity diet for Weight Loss: Demi Moore
What is the secret of
Demi Moore
to have a steel body? Demi Moore reveals us that she followed a
strict diet with vegetables
and now follows a
sport diet
for athletes.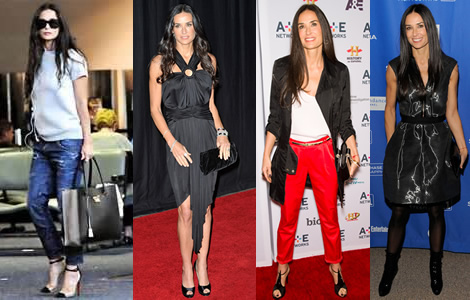 The Demi Moore's diet: sport diet & strict diet
In an interview,
Demi Moore
gives us her
secrets of her diet for weight loss.
Before starting a diet, please consult your doctor or nutritionist.
Sport diet for athletes
. The tip of Demi Moore for her muscles.
Before acting in a film, Demi Moore follows a diet for athletes to improve resistance, which includes:
Eat a lot:
Carbs: bread, rice, pasta, fruits (60% of the body's energy)
Liquids: minimum of 3 litres of water per day.
Eat very few fats: avoid the use of butter, cream, mayonnaise.
Eat with moderation:
Protein: consume after exercises to retrieve the muscles. For example 30 Gr. of meat, chicken without skin or fish, an egg or 250 ml. of skimmed milk.
Demi Moore in the GI Jane movie

Strict diet and vegetables
. The current diet of Demi Moore.
Demi Moore follows daily a
strict diet:
she has removed the sugar from her diet and she
eats vegetables
, she follows the cosmetic holistic, which she has even created her own firm (she considers the individual physical care as well as the emotional situation and bases her results in the use of oils, botanical extracts and aromatherapy).
In addition she confesses that she follows
two rules
: "I only eat when I am hunger and stop when I am full. Always healthy food and not snacks".
Now Demi Moore feels well with herself. She is listening to her body. For years, she controlled her body with fast diets, and she went through fat to very slim. "I wasn't happy neither slim nor fat" confesses the actress.
Should I follow the vegetables diet or not?
According to our experts: "The vegetables diet is a great way to soothe the appetite of a lunch. They are good in cold soups and not cooked soups, as gazpacho, in order not to alter the antioxidants and the vitamins.
"
Demi Moore with her former boyfriend, the actor Ashton Kutcher, 20 years less than the star.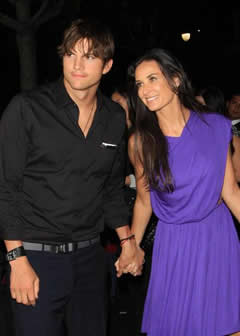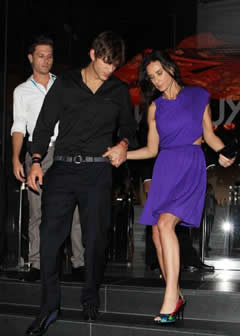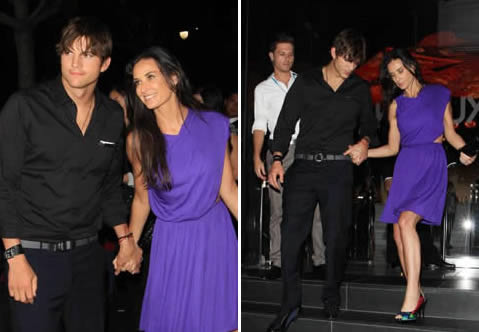 Celebrity exercises for Weight Loss: Demi Moore
Demi Moore
works hard in the gym to stay slim and physically in form. "
I practice regularly swimming, surfing, yoga and weight lifting to strengthen the legs and increase my flexibility
".
Demi Moore surfing with her friend Cameron Diaz on the beaches of Malibu.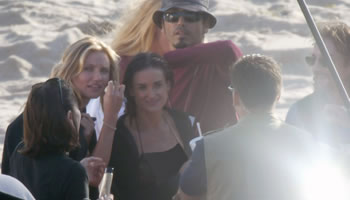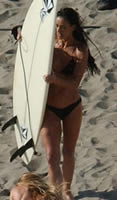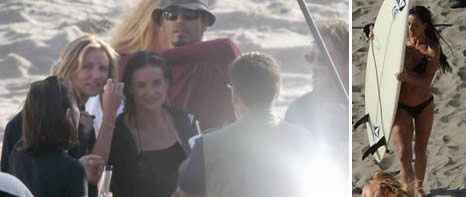 Her salary and commitments require her to be healthy, pretty and shaped.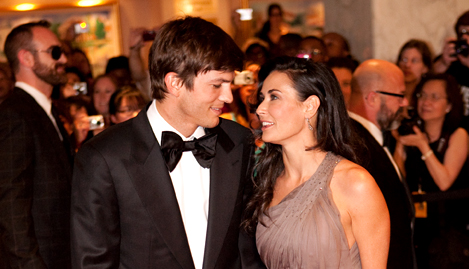 Demi Moore's Beauty Secret: Leeches Suck My Blood!
Actress
Demi Moore
makes you discover her
best beauty secret
in order to be
forever young.
Actress uses a "treatment with leeches", by Demi Moore.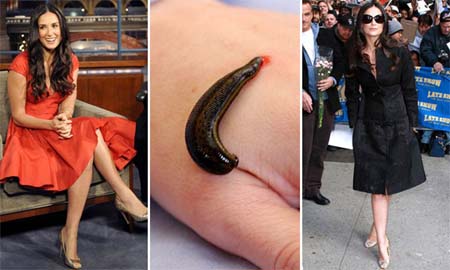 Demi Moore
is fanatic of a treatment received in Austria that's consists on letting your blood sucked by
leeches
.
In an interview with David Letterman, the actress confessed her
greatest secret beauty
:
"They are not normal
leeches
, they are medically trained. "They keep away the toxins present in the blood. Now I feel without any kind of toxins. I did the treatment at home".
Actress noted that, although it is initially painful, then it becomes very relaxing. This type of therapy has a long history. Egyptian doctors considered it a universal cure.

Celebrity style: Demi Moore's style: Glamour Chic
Demi Moore
looked radiant at
Cartier's 100th anniversary celebration
in New York City. Dressed with a two-toned
Prabal Grunung
dress (collection 2009), with a chic patent belt, look at her tiny waist! She is wearing shoes by
Ferragamo
, jewellery by
Cartier
and black older - toe pumps to complete her stunning and elegant look.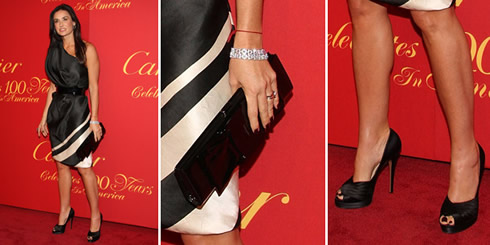 Celebrity hairstyle: Demi Moore's hairstyle
Demi Moore
with a celebrity hairstyle. She has long dark smooth hair and 100% natural. Without a reflection or a wick. Demi Moore has never submitted her hair to coloration. In photo, Demi Moore with Ashton Kutcher.