Adriana Lima: Cellulite Diet. Model Diet. Weight. Celebrity diet, Exercises, Tattoo and Beauty secrets!
Weight:

120 lbs

(54 kg)
Height: 5 ft 10 in (1,78 meters)

Age:

41 years old

(1981/06/12)
Place of birth: Salvador de Bahia, Brazil.
Adriana Lima
, is an international top model and one of the most visible face of
Victoria's Secret
company. She comes from an Afro, Native American and Swiss family.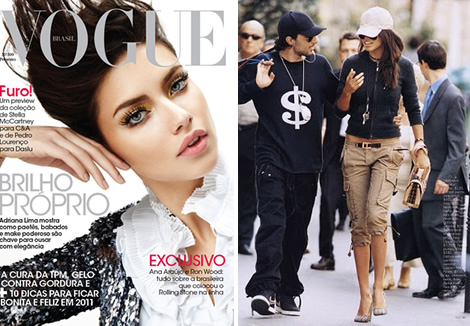 Adriana Lima: Celebrity diet for Weight Loss
Do you think
Adriana Lima
has cellulite as any woman? Well yes, but her cellulite is not so visible, that's all.
Adriana Lima
reveals us her
model diet
to
reduce cellulite
.
Before starting a diet, please consult your doctor or nutritionist.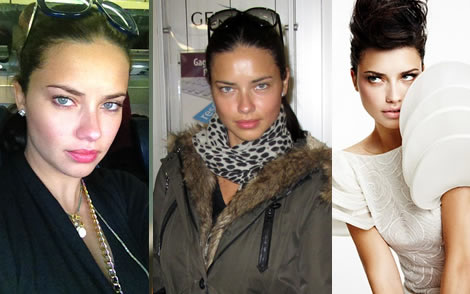 Celebrity diet: Adriana Lima's diet to reduce cellulite
Adriana Lima
, recommends to
avoid the following food
to
reduce cellulite
:
• caffeine (coffee, coke, etc.), milk and alcohol
• food processed with additives (salt, sugar)
• meat (all kinds)
• medical drugs (except if they are prescribed for medical reasons).
Adriana Lima
explains that "
we should try to eat food in its purest form. I recommed you to eat organic fruit and vegetables! They are more expensive, but if you can afford them, then you'll notice inside".
To summarize: Food less processed is better!
Adriana Lima
confesses to
drink a lot of water
, and may be "
too much water
".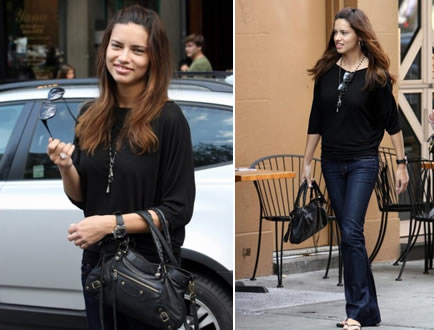 Adriana Lima: Celebrity exercises for Weight Loss
Adriana Lima
, as good Brazilian, says that "
I burn calories dancing Salsa"
. In addition,
"I love to run and play sports on the beach, inside and outside the water
."
A personal trainer comes to my house from 2 to 3 times per week to stay in shape. We do
weight lifting
and
Pilates
.
The model
run
usually 4 miles - 3 times per week.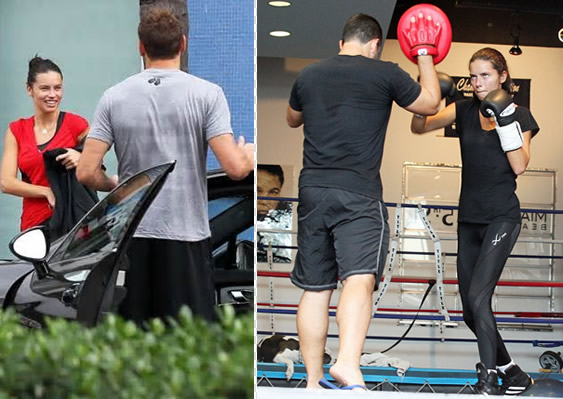 Adriana Lima: Beauty tips of the Model
The model Adriana Lima makes you discover her best beauty secret... Tattoos, by Adriana Lima:

"I love my tattoo on my left ankle. It makes me feel very secure. And I will not stop there!"

In the picture, the model is very pretty with her tattoo, short dress black and attractive smile.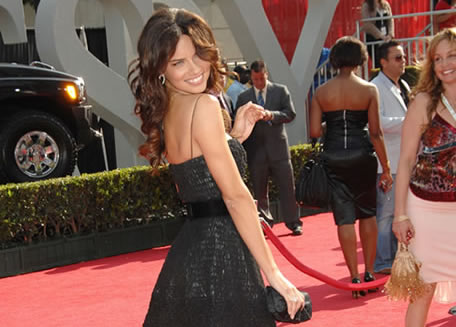 Tribal tattoo
over very long legs. A celebrity mix!